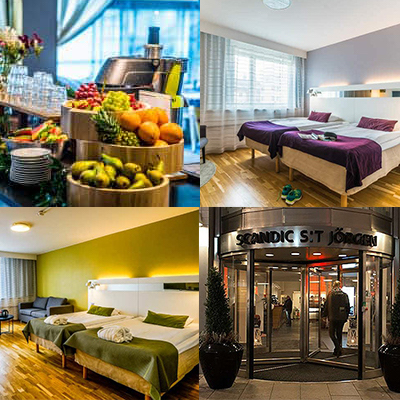 Fireflow has negotiated beneficial discounts for festival participants at Scandic Hotel S:t Jörgen, right in the city centre, using discount code BFIR170420.
– 5 min walk to Arnbergs Dansstudio (Friday workshops venue)
– 5 min to bus stop + about 10 min bus ride to Studiefrämjandet (Saturday-Sunday workshops venue + show venue)
– 10 min walk to Malmö Central Station

Follow the links below (Swedish och English) to place your booking with the discounted prices:
Swedish: www.scandichotels.se/stjorgen?bookingcode=BFIR170420
English: www.scandichotels.com/stjorgen?bookingcode=BFIR170420
Single room – 725 SEK /night
Double room – 825 SEK/night
Triple room – 1025 SEK/night
Prices include breakfast, free wifi, and possibility to change or cancel bookings up until 6 pm on the check-in date.

Discounts apply for the 2 nights Friday-Sunday (April 17-19, 2020). NOTE! Bookings must be made directly with Scandic Hotels (not using in-between booking services) in order for discounts to apply.